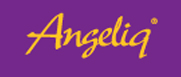 Angeliq (Generic)
Generic Angeliq (drospirenone and estradiol) is a breakthrough aid to relieve the most common climacteric manifestations. Although menopause is a natural occurrence in a woman's life, its symptoms should not necessarily cause discomfort. Angeliq will bring relief from hot flashes and unpleasant feelings in the genital area caused by the menopause.

Generic Angeliq is also known under the following names: Angeliq, Drospirenone & Estradiol

*Angeliq is a product of Bayer HealthCare Pharmaceuticals Inc.