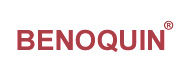 Benoquin Cream (Generic)
Generic Benoquin Cream (Monobenzone) is a highly effective remedy that lightens the skin in cases of Vitiligo disorder. The main component monobenzone is responsible for the bleaching effect allowing to get rid excessive pigmentation that causes pigmentation spots, freckles and melasma. Unlike different whitening creams, Benoquin changes skin tone quickly and permanently.

Generic Benoquin Cream is also sold as monobenzone topical.

*Benoquin Cream is a product of Valeant Pharmaceuticals International.