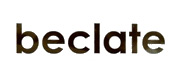 Beclate Inhaler
Beclate (generic) inhaler contains beclomethasone as an active ingredient. It is a steroid drug that blocks the release of substances causing inflammation. It is used to treat asthma in adults and children not younger than 5 years old. It reduces the need for systemic corticosteroid administration. Beclate is not a fast acting drug and is ineffective against an asthma attack that has already begun; it works only for prevention. It may take from one week to a month for symptoms to improve. Initial and maintenance doses prescribed by the doctor may differ.

The manufacturer of Beclate inhaler is Cipla Ltd. .

Beclate inhaler is also available in the market as Beclomethasone Inhaler.

The manufacturer of Beclate® is Cipla Ltd.