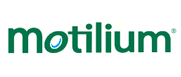 Motilium (Generic)
Generic Motilium belongs to the group of antidopaminergic agents prescribed to suppress nausea and vomiting, feelings of fullness and sickness. Its working ingredient, domperidone, increases the contractions of the stomach and bowel by blocking dopamine receptors located in the upper end of the digestive system, and it is also used for relieving the side-effests from other drugs helping patients with Parkinson's disease.

At the market Generic Motilium is also sold as Motillium, Domperidone, Motinorm Costi and Nomit.

Motilium® is a trademark belonging to Janssen Cilag.