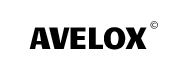 Avelox (Generic)
The active ingredient of Avelox is a synthetic antibacterial agent called moxifloxacin hydrochloride. It is used for treating bacterial infections of lungs (such as community acquired pneumonia, chronic bronchitis), stomach/ sinuses/ uncomplicated skin infections, as well as for treating and preventing plague. Moxifloxacin should be resorted to only after unsuccessful treatment with safer antibacterial drugs. The indications to use are infections caused by susceptible isolates of certain bacteria types, i.e. bacteria resistant to two or more safer antibiotics.

Generic Avelox is available as 400 mg film-coated tabs and solutions for intravenous injection.

Generic Avelox is also available in the market as Moxifloxacin.

The manufacturer of Avelox® is Bayer Pharmacuticals.