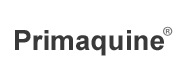 Primaquine
Primaquine is an anti-malarial treatment. People using Malirid on a regular basis know that Primaquine is its main component. This drug is one of the most popular medicines prescribed against Malaria. It is anti-infective and very powerful medicine that works well for patients of all ages, as long as you get the right prescription from your physician.

Primaquine can also be found on the market as Malirid and Primaquine Phosphate.

Primaquine is officially produced by more than 14 companies.