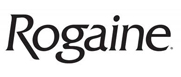 Rogaine (Generic)
Rogaine (generic), or Minoxidil topical, is one of the most popular and effective treatments for hair loss. This substance is the basic component of almost all hair treatments of this type. Rogaine is very popular among men fighting with male pattern baldness. A generic version of Rogaine is a lot cheaper than the original brand medicine, but its effectivity is exactly the same. Generic Rogaine does not let the hair get thinner with age. Generic Rogaine is released in a liquid form of various concentrations depending on the severity of your hair condition.

Marketed as Minoxidil and Ronoxidil.

*Rogaine® is a registered trademark of McNEIL-PPC, Inc.