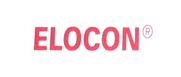 Elocon 0.1% 10mg tube (Generic)
Generic Elocon (mometasone furoate) is a steroid hormone for topical application. It is highly effective in reducing inflammation, itching and allergic reactions. Mometasone creams, ointments and lotions are used to reduce the signs of dermatoses, such as seborrheic dermatitis, psoriasis, contact dermatitis, eczema, atopic dermatitis, neurodermatitis and photodermatitis.

Elocon may also be sold as Mometasone topical.

*Elocon is a product of Fulford.