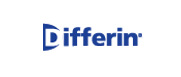 Differin (Generic)
Generic Differin (adapalene) is a remedy for acne treatment. The active agent adapalene helps to remove acne and also prevents its development. Additionally, Differin has anti-inflammatory action and reduces skin oiliness. It affects the epithelium of the hair follicle, regulating the keratinization and sloughing of dead cells. As a result, the formation of fatty plugs (acne) in the skin pores stops.

Generic Differin may also be marketed as: Differin, Adapalene.

*Differin® is a registered trademark of Galderma Laboratories.