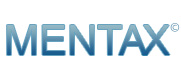 Mentax (Generic)
Mentax (generic) containing Butenafine HCI 1% belongs to the group of antifungal medicines for treating fungal based infections damaging the skin. It effectively relieves irritation and redness of the skin caused by the common forms of fungal infections: athlete's foot, ringworm, pityriasis, joke itch and others. Generic Mentax is produced in 15g tubes containing 1% of topical cream

At the market, generic Mentax is also sold as Mentax or Butenafine.

Mentax® is a trademark belonging to Bertek Pharmaceuticals Inc.