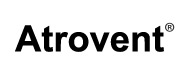 Atrovent (Generic)
Atrovent (generic), with ipratropium bromide as an active ingredient, is a bronchodilator drug that is available as in the form of aerosol for inhalation with a metered-dose inhaler. It is used for treating bronchospasm associated with chronic obstructive pulmonary disease, including emphysema and chronic bronchitis. The medication is not indicated for treating acute bronchospasm episodes, only for maintenance treatment. It works by relaxing muscles in the airways and increasing air flow to the lungs.

Patients usually take several inhalations of generic Atrovent a day, according to the doctor's prescription.

Generic Atrovent is also available in the market as Ipratropium Inhalation, Atrovent HFA.

The manufacturer of Atrovent® is Boehringer Ingelheim Pharmaceuticals.