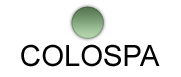 Colospa (Generic)
Generic Colospa (Mebeverine) is used to treat diseases of the intestines and bile ducts. Mebeverine relaxes the smooth musculature of guts and relieves spasm, but does not reduce the normal intestinal peristalsis. Generic Colospa is prescribed for eliminating of spasms in the gastrointestinal tract resulted from organic diseases; for treatment of bile and intestinal colic; as a treatment of intestinal spasms, pain, and discomfort. The remedy can be prescribed to children 12+ with functional disorders of the stomach that are accompanied with spasms and pain.

Generic Colospa is also known as Mebeverine hydrochloride.

*Colospa is a product of Duphar.