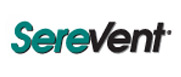 Serevent Inhaler (Generic)
Also known as Salmeterol, Serevent inhaler was created to fight with asthma. That is a bronchodilator for regular use and not able to prevent a severe attack that has just started. Serevent relaxes muscles to make you breathe freely. It is designated to deal with COPD, emphysema and bronchitis in a chronic form. The generic version of Servent inhaler has 25mcg of Salmeterol in it.

Generic Servent can be found on the market as Serevent Diskus and Salmeterol.

*Serevent® is a registered trademark of GlaxoSmithKline.