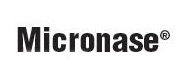 Micronase (Generic)
Generic Micronase is an anti-diabetic medicine administered orally. It was developed to help treating type 2 diabetes (non-insulin-dependent form) and lower blood sugar levels. In combination with a healthy lifestyle, including sports and a balanced diet, generic Micronase helps to maintain a good blood-sugar level for patients with Type 2 diabetes. Generic Micronase provokes the release of insulin by the body.

At the market, generic Micronase is also sold as Glynase PresTa, Micronase, DiaBeta.

Micronase® is a trademark belonging to Pfizer.