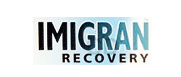 Imigran (Generic)
Generic Imigran, or Sumatriptan, helps to get rid of migraine headaches. It is a cerebral vasoconstrictor belonging to the group of triptans. It is one of the most popular remedies for migraines. The pills of Generic Imigran contain the active agent sumatriptan, a serotonin agonist, a painkiller that is helpful in cases of constant headaches usual for migraine. One pill should be taken orally in the beginning of a migraine attack.

Generic Imigran is also marketed as Imitrex, Sumatriptan succinate, Formigran, Sumax.

*Generic Imigran® is a trademark registered by GlaxoSmithKline.