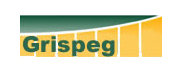 Fulvicin (Generic)
Generic Fulvicin is an effective antifungal antibiotic, which is one of the most selling medications of its kind. Its fungistatic effect (ability to stop fungus growth) applies to different dermatophytes species, including Trichophyton and Epidermophyton. It is used as a primary treatment for dermatomycosis and it is also often prescribed to the patients suffering from scald head, ringworm, nail fungus, and other diseases caused by fungal pathogens.

Fulvicin may be marketed under the names: Fulvicin P/G, GrisPeg, Grisactin, Grifulvin V.

Fulvicin® is a product owned by Schering-Plough.