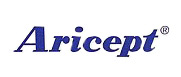 Aricept (Generic)
Generic Aricept (donepezil) is commonly used to treat the symptoms of Alzheimer's disease by improving the function of brain cells. It slows down the progression of the disease, reduces the severity of symptoms, restores, in some cases, the daytime activity of patients and makes it easier to take care of them. Aricept corrects behavioral disorders, reduces apathy, hallucinations and unreasonable repetitive movements. Donepezil is included in various international guidelines as a first-line drug for the treatment of dementia in Alzheimer's disease.

Generic Aricept is known as Aricept ODT and Donepezil.

*Aricept® is a product of Eisai Inc.