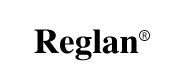 Reglan (Generic)
Also known as Metoclopramide, Reglan (generic) deals with stomach and digestion disorders. These pills speed up the process of digestion contracting the stomach. It makes the food move and digest faster. This way it gives comfort and frees a patient from an unpleasant heartburn and nausea. Generic Reglan is one of the most popular treatments for people suffering from digestion issues.

Reglan can be found on the market as Metozolv ODT or Metoclopramide.

*Reglan® is a registered trademark of Schwarz Pharma.