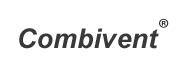 Combivent (Generic)
Generic Combivent is a metered-dose inhaler (sometimes mistakenly is called a spray). It is used for prophylaxis and long-term treatment of bronchial asthma, chronic obstructive bronchitis. The medicine is allowed for adults, children and pregnant women. The active ingredient positively influences on the general state of breathing passages. To avoid overdose, do not exceed the maximum daily allowable dose. The advantage of generic Combivent is ease acsess to the medicine: it can be found in any pharmacy.

Generic Combivent is also marketed as DuoNeb, Breva.

*Generic Combivent® is a registered trade mark of Boehringer Ingelheim.