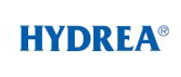 Hydrea (Generic)
Generic Hydrea is an oral antineoplastic and antimetabolic drug, the active ingredient of which is hydroxycarbamide. It is proven to be an efficient and safe component of the treatment of sickle-cell diseases (including anemia), ovarian cancer (including metastatic and inoperable types), epidermoid carcinoma, myelocytic leukemia, and other diseases. Hydrea slows down the growth of damaged and cancer cells. It may be prescribed alone or together with radiation therapy.

Generic Hydrea is also marketed as: Hydroxyurea, Hydrea, Droxia.

Hydrea® is a brand name belonging to Bristol-Myers Squibb.