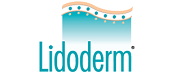 Lidoderm (Generic)
Lidoderm is a generic lidocaine topical cream for local anesthesia. It bloks nerve signals in the body to relieve pain. It is also applicable for skin irritations caused by suburn, poison ivy, insect bites, poison oak and minor cuts, hemorrhoids, scratches and burns. It also helps in treating sores inside the mouth and during dental procedures in order to numb the gums.

Lidoderm is also marketed as Anestacon, Senatec, LidaMantle, Lidocream, Lidoderm, Xylocaine Topical, Lidosense5, LMX 4, Medi-Quik Spray, LMX 4 with Tegaderm, LMX 5, Xylocaine Jelly, Bactine, Zilactin-L.

*Lidoderm® is manufactured by Mylan Pharmaceuticals Inc.